Feline Vaccination Shortage and what it means for you.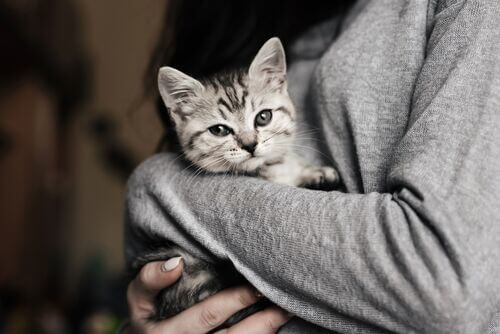 Eureka Veterinary Clinic acknowledges that there is currently a global shortage of cat F3 vaccines and is expected to persist until early 2024. This is impacting our clinic and others in Australia with a limited supply of feline vaccines.
Cats with regular annual vaccinations can maintain immunity to vaccinated diseases that can extend beyond the typical 12-month period. Although immunity gradually decreases over time, a delay of up to three months is unlikely to significantly diminish protection in your cat. To mitigate risk, we at the Eureka Veterinary Clinic advise owners to keep cats indoors and minimise contact with cats of unknown vaccination status.
Priority for the limited F3 vaccine supply is given to kittens and existing clients with cats aged 18 months or younger. For inquiries, please contact Eureka Veterinary Clinic at 5333 5959
Cat Vaccination Shortage FAQs:
What is the current situation with cat vaccines?
There is a global shortage of cat vaccines, impacting all brands, and regular supplies are not expected in Australia until early 2024.
My adult cat (18 months +) is due for its annual booster in November/December. What should I do?
If your cat has received regular boosters in recent years, it will have sufficient immunity to prevent diseases we vaccinate for, even beyond the 12-month mark. A 2-3 month delay is unlikely to significantly reduce protection.
What if I have a kitten that needs vaccinations?
For kittens with the first vaccination, keep them quarantined inside until 12 weeks old. We'll strive to provide subsequent vaccinations based on vaccine availability.
My cat is only 12-18 months old and is due for its first-year booster, what should I do?
Limited vaccine supplies are prioritized for clients with cats under 18 months. We regretfully cannot take on new clients for vaccinations at this time.
What happens when supplies run out?
Regularly vaccinated adult cats should maintain sufficient protection until supplies resume. A 2-3 month delay won't significantly decrease protection.
I am going on holidays, and my cat is booked into a cattery, what should I do?
Check with your cattery about their requirements. Cats with regular annual vaccines should have sufficient immunity for 12-15 months.
I usually bring my cat in for an annual health check and annual booster, what should I do?
A delay of one or two months for the year vaccination booster won't severely impact protection. General health checks are available, but vaccination boosters are postponed.
Why can't I book online for my cat to be vaccinated at Eureka Veterinary Clinic?
Online bookings for cat vaccinations are closed due to vaccine stock shortages. Please call our clinic on 5333 5959 to discuss your cat's eligibility.
How can I get my cat vaccinated if it qualifies?
Vaccines are provided to vulnerable kittens and young adults up to 18 months. Please call the clinic on 5333 5959 to discuss your requirements.
My cat has not had a vaccination for over two years, what should I do?
With the current shortage, supplies are reserved for vulnerable kittens and young adults. Vaccination can be provided once normal supplies resume in the new year. Keep your cat safe by limiting outside access in the meantime.
What do I do if I find a stray or lost cat?
Eureka Veterinary Clinic cannot hold stray animals. If you find a stray, contact the local council or take the astray cat to the Ballarat City Council Animal Shelter on Giles St