Dr Kate Sheludko BVSc (hons) M.A.N.Z.C.V.S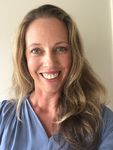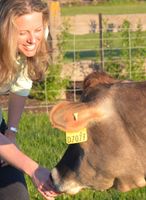 Kate graduated as a vet with first class Honours from the University of Queensland in 1997. She worked in rural mixed/dairy practice in South Gippsland before locumming in England and Wodonga, then joining the Eureka Vet Group as a small animal veterinarian in 2001.
Kate's passion is providing excellent medical care to dogs and cats throughout all stages of their lives and she was admitted via examination as a Member of the Australian and New Zealand College of Veterinarians in Small Animal Medicine in 2003. She also particularly enjoys ultrasound, preventative and palliative care, endocrinology and soft tissue surgery aspects of her work.
Kate is an advocate for animals, their caregivers and future generations of vets. She's motivated to be part of the bigger picture, for her children, the veterinary industry and rural communities everywhere. Selected as one of 80 women in science from around the world to participate in the Homeward Bound 2018 voyage to Antarctica, Kate hopes her journey inspires others and strengthens women's global ability to inform positive collaborative change to protect our natural world. To further support her veterinary peers, she is also part of the Australian Veterinary Association Mentor Program.
Travel, music, theatre and photography, landscaping, interior design and event management, great food and wine, and time outdoors with her beloved cows all keep Kate smiling outside of work.